What Shoes Do the Best Volleyball Players Wear?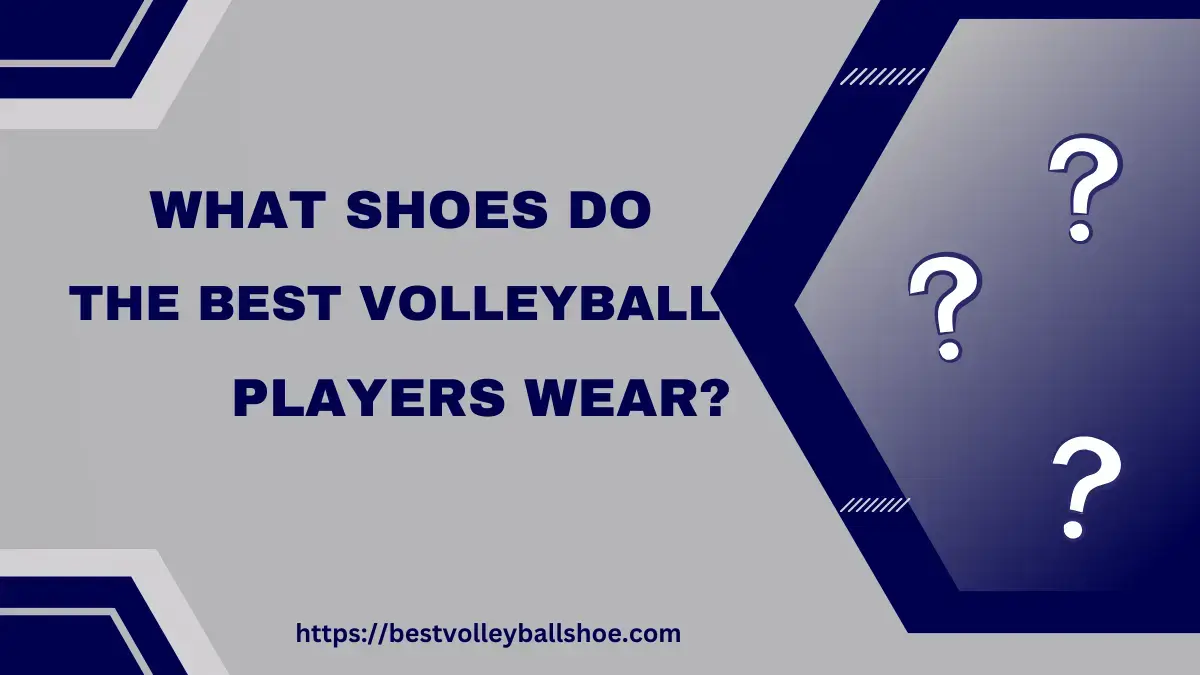 It is a very typical and understood question that arises in the minds of beginners and volleyball enthusiasts. To me, this is not wired as it is due to the fantasy in any fan's mind about his ideal or favorite player.
There is a diversity in the use of shoes by the best volleyball players. Professional volleyball players wear different shoes of various brands. For instance, US volleyball team setter Micah Christenson wears Nike Hyperset shoes whereas the libero Erik Shoji of the same country wears Nike Hyperspeed and Mizuno Wave Momentum 2. On the other hand, Poland's Libero Zatroski wears Adidas Crazy Flight.
As per my observation, most of the players do not stick to a single model instead they shuffle their shoe models after every tournament and even after a match.
For instance, if you watch TJ Defalco, he wears Nike Hyperace 02 and Hyperspeed. Similarly, I have seen Erik Shoji's footwear transition among Asics, Nike and Mizuno.
To answer this query I have observed the volleyball shoes of the top 46 players including Attackers (17), Setters (09) Blockers (08), and Liberos (12). I have listed them in order of used frequency.
So let's begin!
What Shoes Do the Best Volleyball Players Wear?
Most Popular
Less Popular
In addition to the above, I will briefly list the shoes worn by volleyball players playing at different positions including hitters, blockers, setters, and defenders.
Moreover, I will also discuss the key differences in the shoe selection by the best volleyball players. My special focus will be on the factors that affect the shoe selection of these players.
So let's begin without further delay!
What Shoes Do the Best Volleyball Attackers Wear?
Here is the list of the world's best hitters alongside the shoes they wear.
What Shoes do the best Volleyball Setters Wear?
Here is the list of the world's best hitters alongside the shoes they wear.
What Shoes do the best Volleyball Blockers Wear?
Attention!
All the information provided here regarding the use of volleyball shoes by professional players is based on my observations while watching the videos of these volleyball players in different leagues and tournaments like the Superliga and the recent Paris Qualifiers.
What Shoes Do the Best Volleyball Libero Wear
What Shoes Do the Best Volleyball Servers Wear?
What Distinguishes the Shoes Selection of Best Volleyball Players?
There are a few things to consider before fantasizing about the shoes used by the best volleyball players. These factors make their shoe selection different from beginners, routine players, or those who play volleyball for entertainment and fitness.
Brand Sponsorship
Most of the best players are sponsored by renowned brands including Nike, Adidas, Mizuno, and Asics.
As a volleyball player, I'm thrilled to be partnering with ASICS. I look forward to making an impact in on-court performance off the court as well through the partnership. There is going to be more pressure in the upcoming years, but I will look to overcome that, by working hard and improving my game in the process.

https://en.volleyballworld.com/en/beachvolleyball/worldtour/2019/news/japan-superstar-nishida-set-to-leap-even?id=90974
Playing Environment
The playing environment is another important factor affecting shoe performance and selection.
Affordability
Affordability is also an important factor.
Durability
Durability can be linked with affordability.
Technical Support and Customization
Technical support and customization are also another important factor.
Performance and Extensive Usage
While Playing at the international level every serve, spike, serve, defend, and dig counts. So there is absolutely zero tolerance on the performance. I believe volleyball shoes are the most important gear linked to the performance on the court.
What Pro Players Say About Volleyball Shoes?
Here are the brief notes from the interview of Ivan Yakovlev a Russian Volleyball player on the lifespan of a professional athlete's sneakers.
What do you think about Metarise shoes?
Yeah, I really like these shoes; they are very soft. Firstly, I thought that the form of these shoes is extraordinary because of the heel form; it's massive. I thought that the heel would cling and get in the way always.
But then I tried it out, jumped several times and I really liked it. A huge advantage is that these shoes have great ventilation, and it's very comfortable that the foot doesn't slip in the shoe."
Which pair in a Count?
Third, already have two more I already trampled, and the third one I got not long ago, and it's a white version; I wanna try to play in them. So it's the third or fourth, and I change a pair of shoes once in two and a half months."
So you mean every shoe, right?
Especially Asics cause their sole is very soft and loses its softness and elasticity very quickly. After two months of playing in one pair of shoes when I feel any discomfort under my big toe, I change it immediately cause it's painful already."
What can you say about shoes? Did you see something that you'd like the same as Asics?
Ballistic is the pair that I liked cause they are very soft and also FF MT, but you'll have to change them even much more often, and it's like one and a half months, and if you do not do it then you should lace it up hard and it gets pretty strange form."
What's your height and weight?
"207 height and 97 weight."
Final Thoughts
As per my observation, research, and experience, there is a diversity in the selection and use of shoes by professional volleyball players. In addition to other factors, this selection is primarily affected by brand sponsorship and the physical requirements of each player.

The most popular shoes among the best volleyball players are Nike Hyperset, Crazy Flight, Asics Sky Elite FF2, and Mizuno Wave Momentum 2. Interestingly, I have also included most of the shoes, worn by professional players, in my best volleyball shoes list.

I would specifically mention the use of basketball shoes by professional volleyball players. Considering the shoe selection of the best volleyball players it is less than 10 percent. Most of the best volleyball ball players are found wearing volleyball shoes.
Frequently Asked Questions
What are the most popular brands among professional players?
Nike, Adidas, Mizuno, and Asics are the most popular volleyball shoe brands among professional volleyball players. Moreover, you may read a detailed article on the best volleyball shoe brands for better understanding
What shoes the Yugi Nishida Wear?
Yugi Nishida- A Japanese opposite hitter is a sponsored player of Asics. He wears Asics Sky Elite FF-2 most of the time.